Club Dress
Does she dare expose herself?
Sir wants to put Princess on display at the club in her new dress. Beautiful Sugar helps her overcome her reservations and enjoy herself.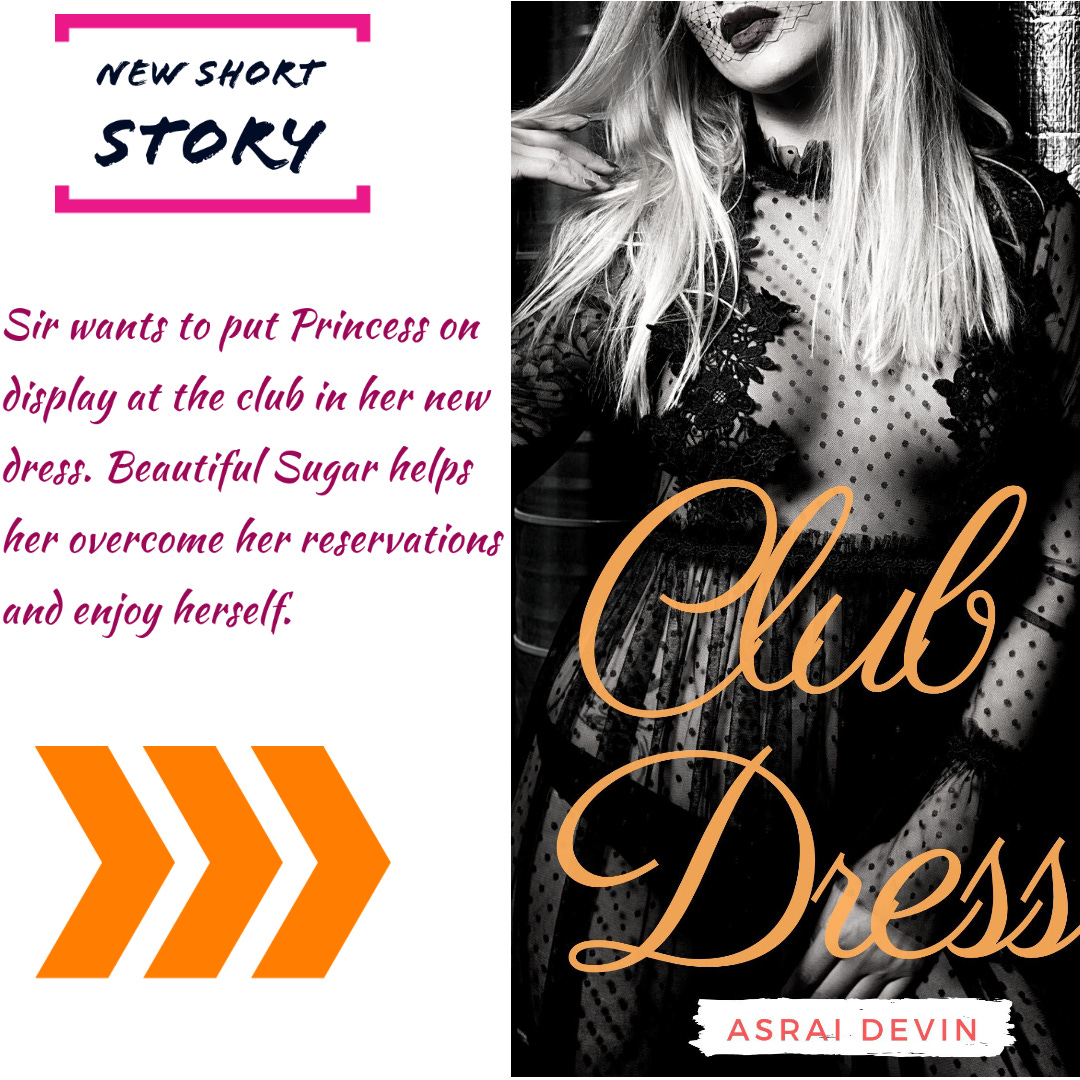 The cab driver watches in the rearview mirror and you curl into Sir, wanting to hide from the view of the stranger. Sir's hand squeezes yours; he noticed the spectator too. "A lot more people will see a lot more of you tonight," he whispers.
He pays the driver and he gets out of the car, holding your hand to help you out. Your heels click on the sidewalk as you head for the club. You've been here before, but never so exposed.
Once inside the front doors, Sir says, "I'll check our coats."
Apprehension leaves your legs suddenly weak, almost crashing you to the floor. You shake your head and your body stiffens next to him. "I'm not ready."
He leans closer. "Princess, if you don't take it off I'll drag you straight to the back and take a flogger to your pretty little arse."
Swallowing your gasp, you consider your options. Refuse and he punishes you, or go forward without issue. You already consented to this much, being on display aroused you when Sir brought up the idea, but reality is difficult. Everyone will see your body, the curves and the flab, the smoothness and the marks. Do you dare expose yourself?