Good Voice
something you only need the voice at the other end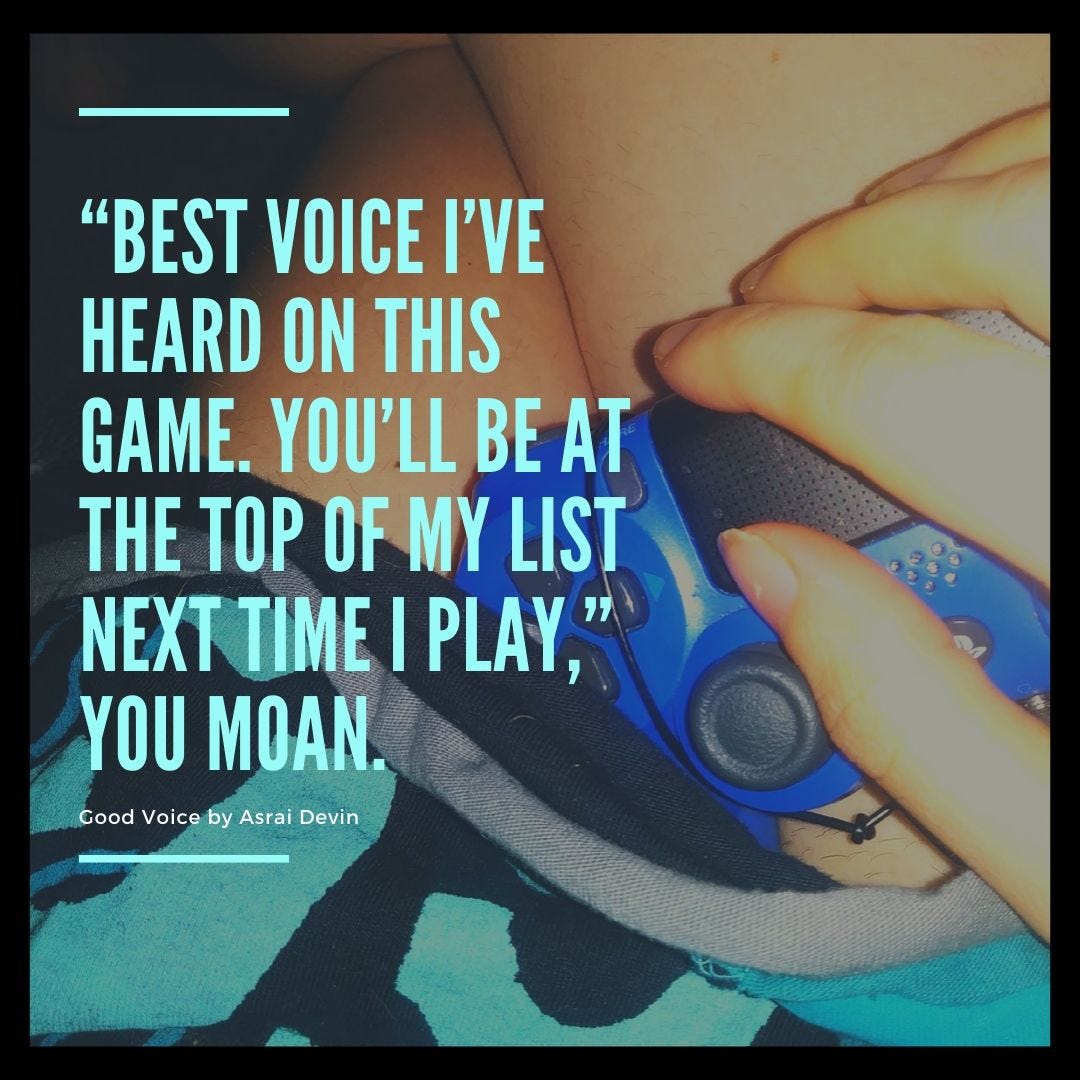 "Hello." Voicing with strangers on multi-player games is always risky. You might get a misogynist who thinks women shouldn't game or a 12-year-old.
"Hello," your voice is a deep timbre. "Ready for this?"
"Always." My panties are not ready for your voice. Da-mn. "You start. What's your strategy?"
You laugh. "Stay alive. I am new to this."
"I like a man who a…
This post is for paid subscribers