I Love A Man in a Suit
Bored secretary has many fantasies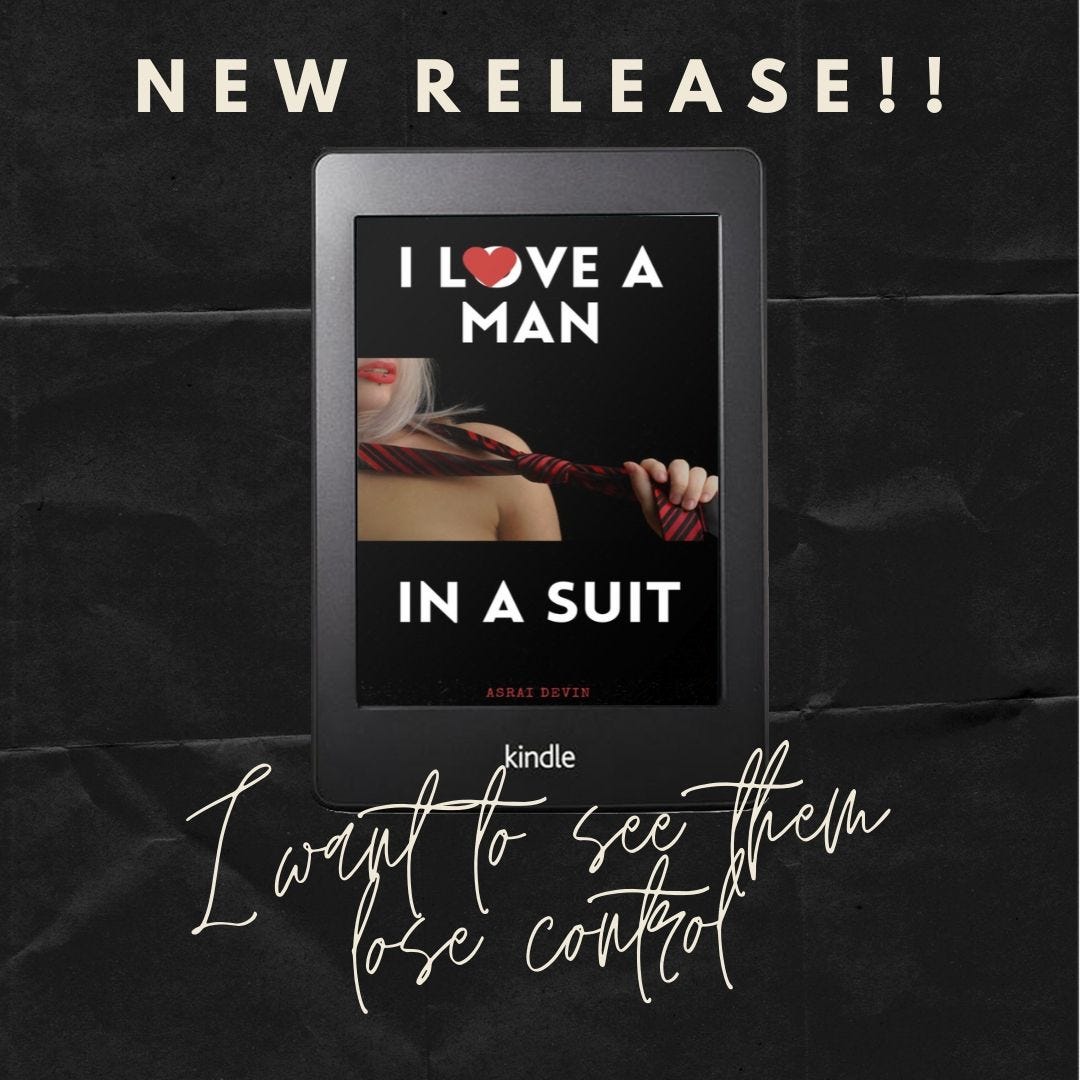 I Love a Man In A Suit
A bored secretary is surrounded by men in suits that remind her of bondage. She spends her days engaging in naughty fantasies of what she would do if she could let loose
---
I love a man in a suit. And being a secretary I see many men in suits, expensive and cheap, too small, too large, and perfectly tailored. There is no end to the possibilities. I think it's the tie, self-bondage, they tie themselves up, a sign of their self-control. I want to see them lose control; I want to release them from the bondage and make them scream my name.
My boss, Mr. Jonas, wears a suit, but he's boring. And the people going through the office this morning bored me too. No one to fantasize about between phone calls and making photocopies.
At ten-twenty, my next fantasy walks in. Glasses, pale blue tie done as tight as he could manage. I wonder if it chokes him, if he feels stifled by it. If he'd like to come undone.
I'm bound too, bound to my desk, bound in my bra and panties, the high heels and makeup, hair coiled in a tight bun. I fantasize about undoing myself first. Letting my hair loose and wiping off my makeup, kicking off my heels. Comfortable.
Relaxed, we could flirt. I love flirting, making innuendos and seeing the desire spark in his eyes. When I get that spark, I'd love to slip away from my desk and onto his lap. My skirt pulls up around my hips, showing my red thong under the solemn grey business attire I am forced to wear.
As my fingers sift through his hair, he tries to look unaffected, but he doesn't protest. My palms skim down his neck, shoulders, his chest, my hips rocking against him following the powerful rhythm within my belly. I make eye contact, his eyes reflecting mine, widened with surprise, glassy with desire. I lick my lips, ready to devour him.