Into You
a flash of romance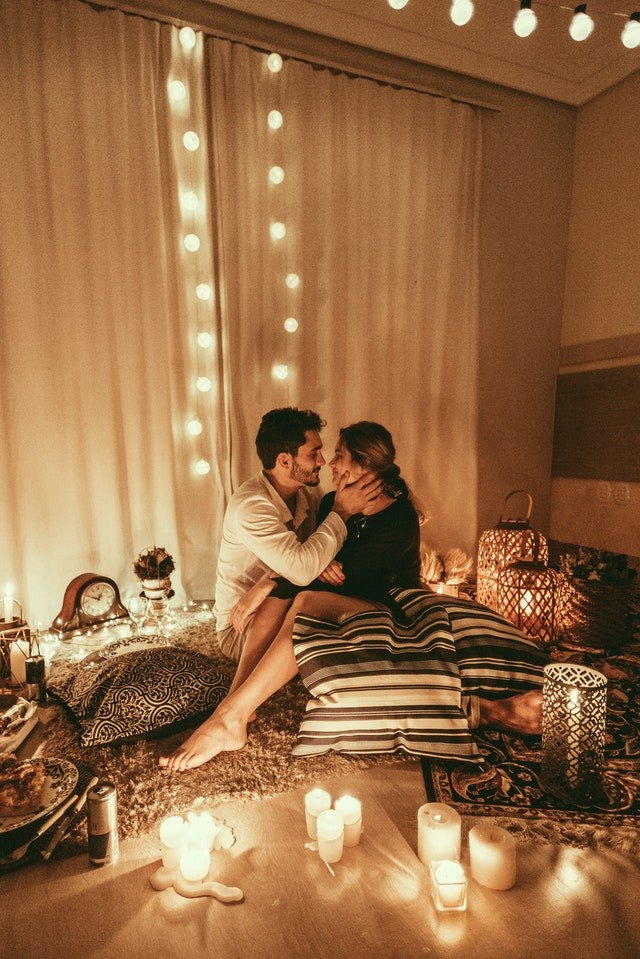 "Put that damn thing down," you growled.
I looked up from my phone, finger paused over the screen, ready to tap it. "You knew I had a bad habit." I snuggled deeper into my pillow with a grin.
You pulled the phone from my hand and dropped it on the table. "And you knew I wouldn't let you get away with giving anything attention but me." Your hand encircled my wrist and pulled my hands to your mouth, kissing the inside of my forearm. The hair of your goatee made me smile as it grazed my skin, but I watched you with half-closed eyes, floating into happiness.
I lost all train of what we were discussing before you touched me. It didn't matter when you laid on the bed next to me, your body so close I could feel your body heat. I cupped your cheek, my thumb rubbing over your bottom lip. Your eyes searched mine, and a thrill ran through me, the same as every time you looked at me. It wasn't just us meeting, it was our hearts, our goddamn souls — even though you hated when I talked about our souls.
"I love you." I leaned in until you were my world. "So damn much."
"I love you too, baby girl."
My lips pressed to yours, our bodies melding together. And in your arms, I melted and melted and melted….. Into you.
Photo by Jonathan Borba from Pexels