Saving Their Marriage, Part I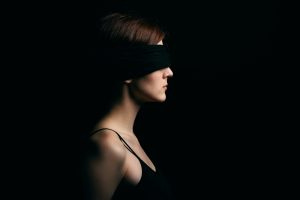 Photo from Unsplash
---
Noelle approached her house with caution. Her sister was supposed to be with her to pick up her clothes. The process of separating her life from her husband was longer and more painful than she expected.
She knocked and Dan opened the door. He looked as stricken as she did. He swallowed, the uncertainty in his reminded her why she was leaving. She wasn't getting what she needed. Noelle stepped inside the house she spent the last five years making her own, no longer.
The door closed and her tension reached a peak. "I'll go and—"
"Kneel."
She turned and faced him. "Pardon?"
His chin jutted upward, hands on his hips. "Kneel."
"Dan, I don't think—"
He stepped closer to her, so close she felt his heat. "Kneel."
She lowered to her knees, dropping her purse beside her. She remained silent with her eyes trained on him. Dan stepped in front of her, his fingers digging into her hair. "You're so beautiful Noelle. I want to show you I can take control of you. Ready?"
Her heart thudded in her chest. This was what she wanted, right? Was it too little too late?

Read the rest at Asrai Devin