Velvet
sensual sensation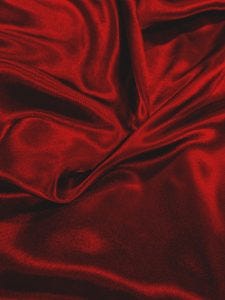 Allie knelt on the bed. Her knees pressed into the white, velvet blanket.
"Look over your shoulder at me."
She glanced back at Garret, looking for his approval. The camera obscured his expression. The shutter clicked in time with his finger.
"Pull up your skirt so I can see your sexy panties."
Allie flipped up the checked fabric to expose her ass. She looked back, biting her bottom lip.
"Spread your legs, a little. Let me see between."
She heard the squish in the silent room as she parted her thighs. Showing herself was so hot. She'd come when he posted them online. He liked when she sat on his knee while they read the comments and he stroked her. Or sometimes she touched herself.
She pulled her panties tight to highlight the outline of her pussy.
"Nice," Garrett murmured. Click, click, click. "A bit of a bad girl today. Your panties are all wet. Take them off."
She rolled to her back and slid them off her legs.
"Blow everyone a kiss."
She pressed her palm to her lips then blew the kiss to his camera. "That's for you."
"I love you baby girl. One more pose."
"Just one?" she pouted.
"We had a request. I need you on your knees, legs spread."
Allie got into position then arched her back. "Like this?"
"Really close, angel. Use your fingers to open yourself."
"Is this why you shaved me today?"
"It is. Show yourself."
Garrett pushed the camera lens between her legs while she peeled her velvet lips open. The soft click of the camera filled her. She felt the drips of arousal seep from her.
"All done, angel."
She flipped to her back and searched his face for judgement. "Was I a good girl?" She put two fingers between her curved lips.
He set the camera aside. "Yes, angel. You are a very good girl."
He settled over her to give her a reward.